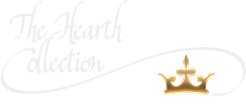 Stone Manufacturing Company
Created by our artisans, master craftsmen in fabrication and finishing,
with an average of 20 years experience with our company
Stone Manufacturing Company
Makers of individually designed, functional
and decorative fireplace elements
Stone Manufacturing Company
Hands on family ownership
for six decades
Stone Manufacturing Company
Hand-made products, made with pride and passion, one piece at a time,
under our roof in California, USA
Stone Manufacturing Company
Created by our artisans, master craftsmen in fabrication and finishing,
with an average of 20 years experience with our company
Stone Manufacturing Company
Broad range of co-ordinated accessories, fully customizable for style,
finish, size and shape, tailored to an individual's taste
Stone Manufacturing Company
Made of the finest materials such as solid brass & bronze and
hand-wrought iron, for indoor as well as outdoor use
Stone Manufacturing Company
Every item individually bench-tested and
signed off for quality assurance
Fine, Artisan Crafted Hearth and Fireplace Furnishings Since 1957
Founded in 1957, Stone Manufacturing Company is the industry leader in combining innovative design with practical solution. Our commitment to the pursuit of excellence in design, engineering and craftsmanship has yielded an exclusive and original product line.
At a time when there has been a flight of manufacturing to foreign countries, Stone Manufacturing Company is proud to stand virtually alone in continuing its half century tradition of offering products like
fireplace folding screens
,
curtain screens
,
grates
,
andirons
,
doors
and
toolsets
all made in U.S.A. in our own manufacturing facility in California.
Testimonials
For the last fifty years, I have used Stone MFG. exclusively as my go-to Company for high quality fireplace products. Why?
Stone MFG offers the very best in custom fireplace products, bar none.
Stone MFG offers the longest products line in the Fireplace industry, worldwide.
Stone MFG offers in depth metal finishing plus custom metal finishes to their complete product line.
Lastly, I personally take it very seriously the product quality I offer my customers, and if that is your mindset, my recommendation: Take a serious look at Stone MFG for your fireplace requirements.

Frank P Jank
Proprietor, The Hearthstone
Corona Del Mar

Stone Manufacturing makes the best fireplace furnishings in the industry. Their designs are timeless. I've been working with Stone Manufacturing for over 30 years. They can take any challenge I give them, from matching a finish to the most unusual fireplace openings. Their work is precise and meticulous. When I have fireplaces with arches or notches there is no one I would trust more than this company. I feel like when I sell a Stone Manufacturing product it is an heirloom that can be handed down from generation to generation. I could have written pages of good thoughts.

Vicki Chappell Warner
The Hearth Shop
Carmel, CA

My association with Stone Mfg has allowed me to become one of the preeminent fireplace retailers in my market. I can always count on them to provide imaginative solutions that address the style, fitment and quality concerns of my most demanding customers.

Dan Constance
North Shore Fireplace Shoppe
Evanston, Illinois
For almost thirty years I am proud to have had the privilege of working with Stone Manufacturing and their most skilled and knowledgeable staff to supply my clients with the very finest of fireplace accessories. Their organization is completely up to date with the latest design trends and finishes, and they have the rare ability of being able to integrate that talent with the practical issues needed to provide workable solutions. The attention to detail is unequaled. The breadth and scope of offerings is almost limitless.

My opinion has always been that due to the quality and beauty of fireplace equipment from Stone Manufacturing, "the best artwork in the room is actually below the mantel"!!

Diana Mazzeo
Summit Fireplace Centre
Summit, New Jersey


Contact Us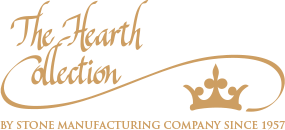 Contact Information
1638 West 135th Street
P.O. Box 1325
Gardena, California 90249
Phone: 310-323-6720
Fax: 310-715-6090
Email:
sales@stonemfg.com
Top